Description
Unleash the Flavorful Heat of Jalapeno
Ignite Your Tastebuds with Fiery Delight
Indulge in a culinary experience like no other with our exquisite Chalkidikis Olives Stuffed with Jalapeno. These handpicked, premium olives from the sun-kissed groves of Chalkidiki, Greece, have been carefully infused with the tantalizing heat of jalapeno peppers. Brace yourself for a taste explosion that will leave you craving more.
Our skilled artisans have perfected the art of preserving the distinct flavors of the jalapeno pepper while ensuring it harmonizes perfectly with the natural richness of the olives. Each olive is a flavor-packed treasure, combining the briny allure of the olive with the zesty kick of the jalapeno. The result? A mouthwatering delight that will elevate your culinary creations to new heights.
Elevate Your Culinary Creations
Unleash Your Inner Gourmet with Versatile Olives
Enhance your dishes with the vibrant combination of Chalkidikis Olives Stuffed with Jalapeno. These versatile flavor bombs can be your secret ingredient to create culinary masterpieces. Whether you're a home cook or a professional chef, these olives are a must-have addition to your pantry.
Let your imagination run wild as you incorporate these olives into a variety of dishes. Their heat-infused flavor adds a delightful twist to salads, sandwiches, pasta sauces, and more. Impress your guests with jalapeno-stuffed olive tapenades or use them as a zingy accompaniment to your charcuterie boards. The possibilities are endless, and the flavor combinations are simply irresistible.
Taste the Essence of Greece
Embark on a Mediterranean Gastronomic Adventure
Savor the essence of Greece with every bite of our Chalkidikis Olives Stuffed with Jalapeno. As you indulge in these gourmet delicacies, you'll be transported to the picturesque landscapes and sun-drenched shores of Chalkidiki, where these olives are cultivated with passion and expertise.
The olives are harvested at the peak of perfection, ensuring they capture the true essence of their Mediterranean heritage. With every bite, you'll experience the unique flavors and textures that make these olives a culinary treasure. Immerse yourself in the rich history and traditions of Greek cuisine and treat yourself to the finest taste of the Mediterranean.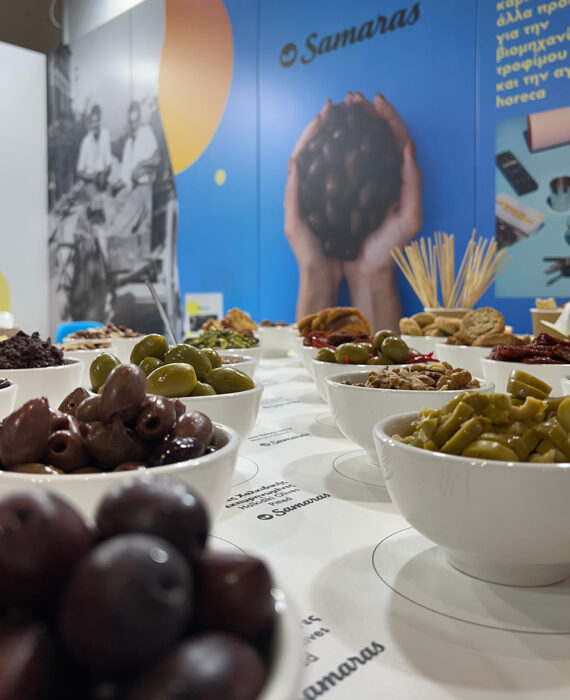 The Greek Olives
Satisfy Your Cravings with the Delicious Variety of Greek Olives Olives have been a part...